"

Take the cornerstones of acoustic Americana, add a touch of bluegrass, country and folk, mix together with dedication, superb musicianship and then add precise harmonies. If these songs don't move you, then your soul is made of stone. " - Tim Carroll, folkwords.com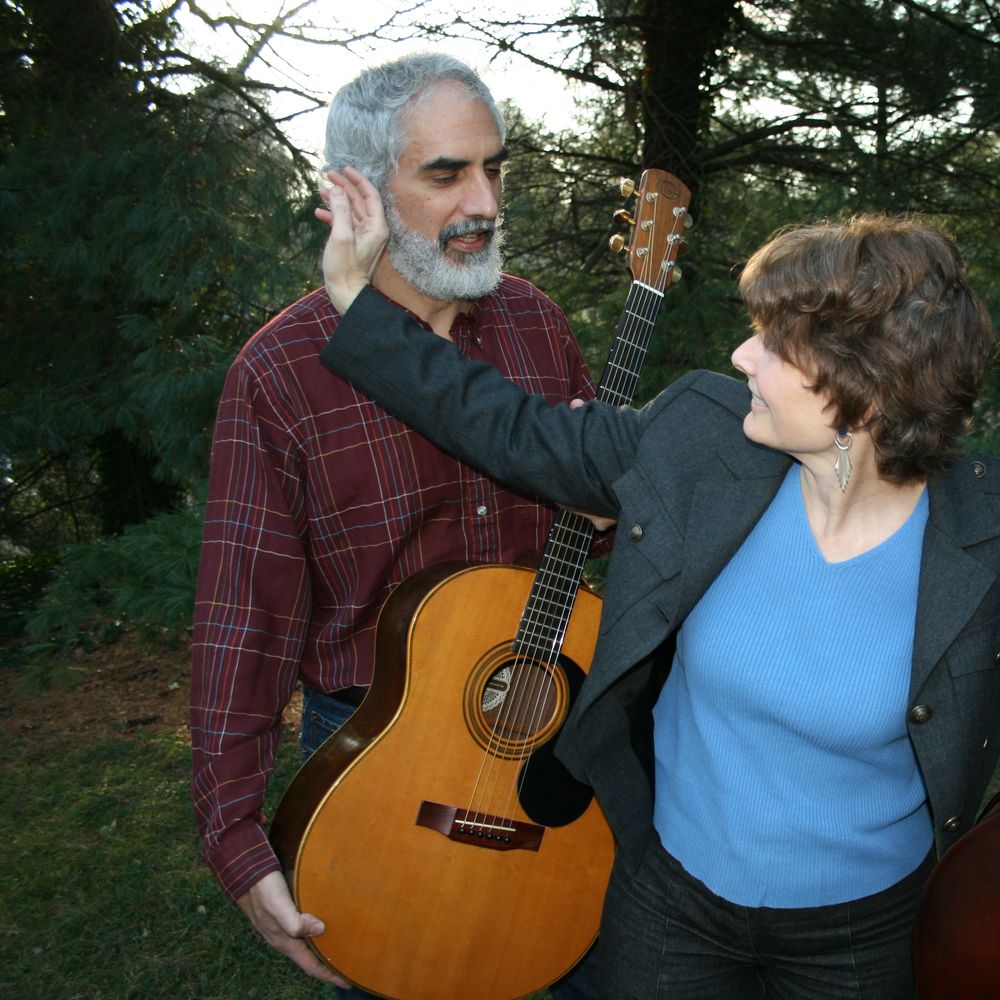 Gene and Gayla Mills embody the folk tradition, weaving together strands of bluegrass, country, and folk with original songs of love, contemplation, and protest--many based on real events and people from Virginia. Gene and Gayla are recording their fourth album while sharing music on front porches and at camps, jams, and festivals. They've been having a damned good time of it and would love to share that musical feeling with you.
Gene is an accomplished flatpicking guitarist, lead singer, teacher, and songwriter with dozens of award-winning songs receiving extensive radio airplay. Gayla reaches for the heights by playing a dog house bass and singing harmony with a partner a foot taller. Her articles and how-to book Making Music for Life have helped thousands take their next musical steps.
Gene and Gayla have learned from their musician friends and heroes, performed at listening rooms, weddings, breweries, and house concerts, and guided newcomers at jams, camps, and workshops. They've played at the Oak Grove Music Festival, Southeast Regional Folk Alliance (official showcase), Crozet Music Festival, Richmond Irish Festival, Nashville Songwriter's Festival, and Fredericksburg Songwriters' Showcase.
"

​The dynamic between the both of them is just beautiful. It's a sweet thing to watch." - Karen Atkinson, WHAN Radio