"

Take the cornerstones of acoustic Americana, add a touch of bluegrass, country and folk, mix together with dedication, superb musicianship and then add precise harmonies. If these songs don't move you, then your soul is made of stone. " - Tim Carroll, folkwords.com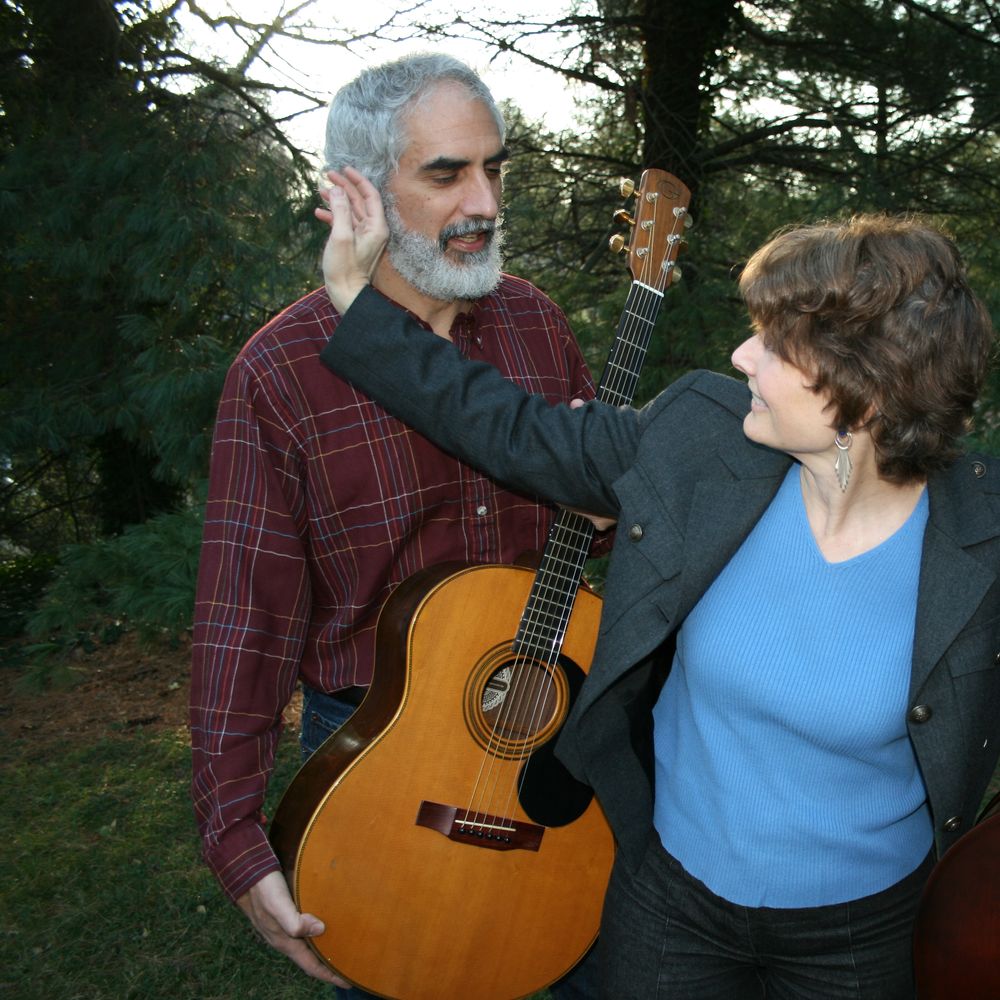 Gene and Gayla Mills play new roots music—modern folk tinged with bluegrass and country, featuring Gene's award-winning original songs. In Walk on Solid Ground, G&G appeal to the head and heart with original songs exploring the breadth and nuance of life. Gene's songs tell rich stories, many based on real people from Virginia—miners, farmers, lovers, and soldiers. Gene and Gayla's debut album, If Stones Could Talk, reached #5 on the Roots Music Report Folk Chart and #11 on the Folk DJ chart. 
 
Gene has won over twenty country, folk, and instrumental songwriting awards, with several award-winners appearing on his debut album ​Waiting for Rain. He is also an accomplished flatpicking guitarist and lead singer. Gayla's bass playing—solid, rhythmic, and melodic—is accompanied by her tender harmonies. Her book Making Music for Life recounts their musical journey, then provides readers with hundreds of ideas to help them do more with music.

Gene and Gayla have played at the Oak Grove Music Festival, Southeast Regional Folk Alliance (official showcase), Crozet Music Festival, Richmond Irish Festival, Nashville Songwriter's Festival, and Fredericksburg Songwriters' Showcase. They've played in listening rooms and bars, at house concerts, weddings, and funerals, and with musicians of all stripes.

Married over 30 years, Gene and Gayla have been playing as a duo since 2004. 
"

​The dynamic between the both of them is just beautiful. It's a sweet thing to watch." - Karen Atkinson, WHAN Radio